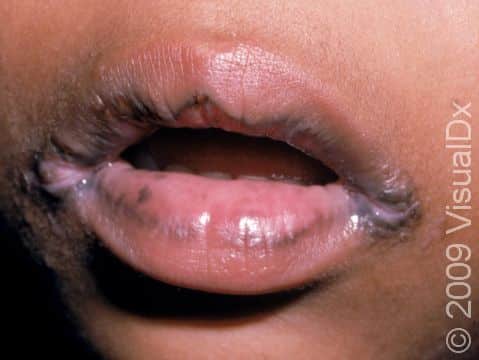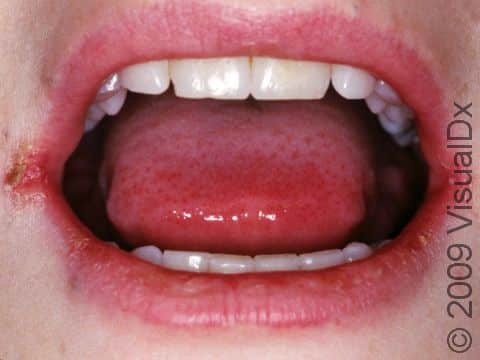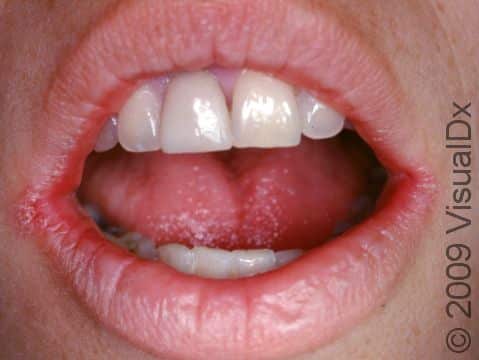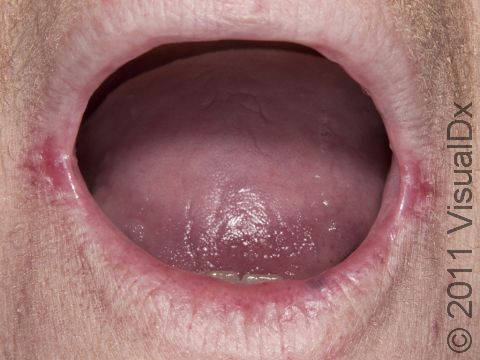 Images of Angular Cheilitis (Perleche): Treatment and Prevention (4)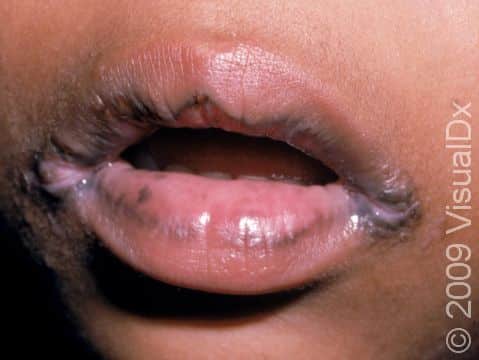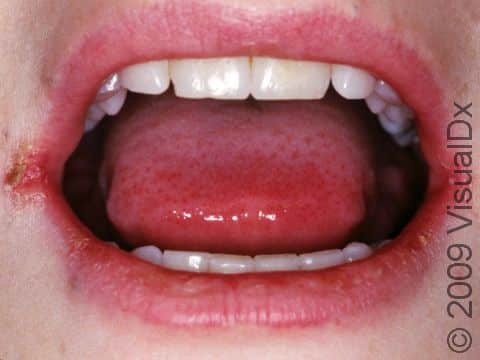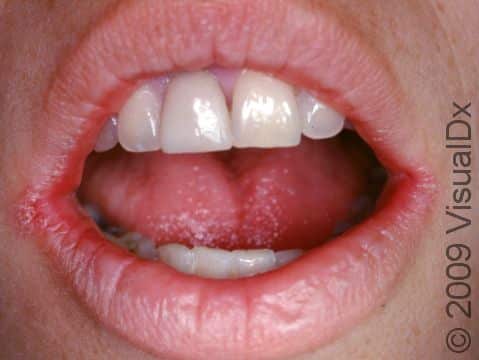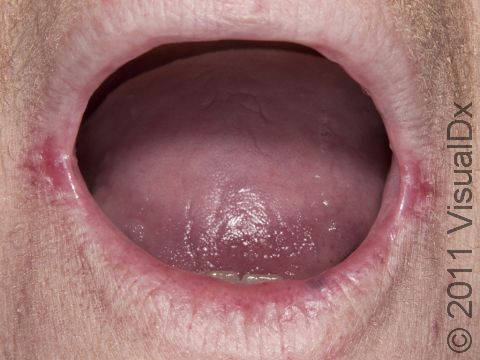 Angular Cheilitis (Perleche): Treatment and Prevention
Angular cheilitis, sometimes called perlèche, is long-term inflammation of the corners of the mouth. It can be associated with a fungal (candidal) or bacterial (staphylococcal) infection, and those affected may also have oral candidiasis (thrush). It may be a result of irritation and more rarely may occur from an underlying nutritional deficiency. The corners of the mouth may be uncomfortable or slightly painful. Angular cheilitis can last from days to months, depending on whether treatment is sought, and the condition may come and go.
Who's At Risk?
Angular cheilitis may affect people of all ages.
Chronic pooling of saliva encourages fungal and bacterial growth, and people who wear dentures, are immunocompromised, have undergone head and neck radiation, or have diabetes are prone to developing angular cheilitis.
People predisposed to angular cheilitis may also have:
Iron deficiency.
Vitamin B2, B3, B6, or B12 deficiency.
Folate deficiency.
Signs & Symptoms
A person with angular cheilitis may notice tissue softness and tenderness, cracking and redness, erosions and crusting, or drainage of pus at the corners of the mouth.
Self-Care Guidelines
To prevent angular cheilitis in those who wear dentures, treat the dentures by soaking them overnight in a solution made up of 10 parts water to 1 part household bleach. For metal dentures that may become discolored by bleach, sodium benzoate or chlorhexidine mouth rinse is an option.
Treat the corners of your mouth with an over-the-counter antifungal cream (such as clotrimazole or miconazole) twice daily for 10-14 days.
Treatments
Angular cheilitis is usually treated with topical antifungals such as nystatin, clotrimazole, or econazole. A combination of a topical antifungal and a topical steroid, such as nystatin and triamcinolone or iodoquinol and hydrocortisone, may also be prescribed. In persistent cases, oral antifungals may be used to treat the angular cheilitis. If there is cracking and scabbing or drainage of pus, a topical antibiotic, such as mupirocin ointment, may be prescribed.
Visit Urgency
If persistent lip irritation, painful cracking, or fissuring at the corners of the mouth is present, seek evaluation from your medical professional.
If your dentures do not fit well, see your dentist to replace them. Also see your dentist if the inside of your mouth is burning or painful or if you see red and white patches inside your mouth, as this may be thrush.
References
Bolognia J, Schaffer JV, Cerroni L. Dermatology. 4th ed. Philadelphia, PA: Elsevier; 2018.
James WD, Elston D, Treat JR, Rosenbach MA. Andrew's Diseases of the Skin. 13th ed. Philadelphia, PA: Elsevier; 2019.
Kang S, Amagai M, Bruckner AL, et al. Fitzpatrick's Dermatology. 9th ed. New York, NY: McGraw-Hill Education; 2019.
Last modified on September 28th, 2023 at 5:10 pm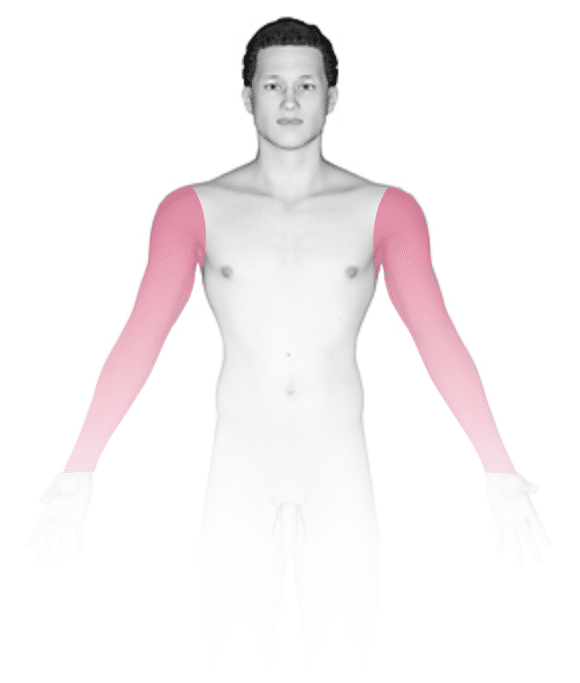 Not sure what to look for?
Try our new Rash and Skin Condition Finder