Graphic content
Please click to view.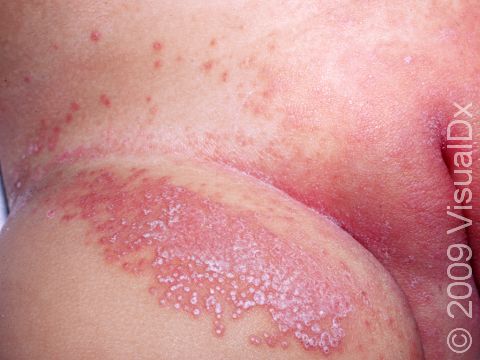 Graphic content
Please click to view.
Images of Diaper Dermatitis (Candidiasis): Symptoms and Treatment (2)
Graphic content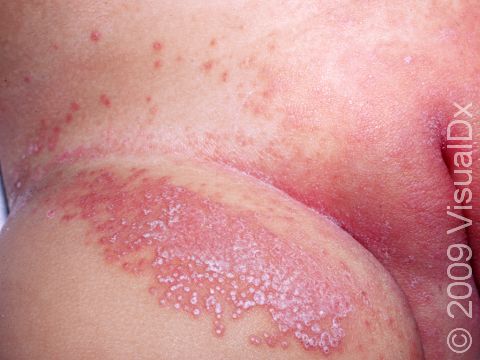 Graphic content
Diaper Dermatitis (Candidiasis): Symptoms and Treatment
Candidal diaper dermatitis is caused when Candida albicans, a common type of yeast that is normally found in the mouth and digestive tract, grows and multiplies on the skin in the diaper area. It is particularly common in babies who wear moist diapers, particularly if they are dirty (ie, they have fecal contamination). Diarrhea increases the risk for developing candidal diaper dermatitis. Recent antibiotic use is also a common cause of candidal diaper dermatitis. Candida infection in the mouth (oral thrush) may also occur along with the candidal diaper dermatitis.
Who's At Risk?
Diaper dermatitis, or diaper rash, is a very common skin condition in infants and children. Candidal diaper dermatitis is the second most common type of diaper dermatitis (with irritant diaper dermatitis being the most common type). It usually begins around 6 weeks of age and is associated with recent antibiotic use or diarrhea, but it can occur on its own.
Anyone who wears a diaper is susceptible to candidal diaper dermatitis.
Signs & Symptoms
Candidal diaper dermatitis most commonly appears on the genitals and within the diaper area, particularly in the deep folds of the skin. It consists of papules (raised, solid bumps) and plaques (flat, solid areas of skin), with sharp edges and skin flaking as well as surrounding "satellite" skin lesions, including papules and pustules (small pus-filled bumps). In lighter skin colors, the affected areas may be pink or red. In darker skin colors, the redness may appear more purple and may be difficult to see. There may be erosions or loss of the upper layer of skin.
One way irritant diaper dermatitis differs from candidal diaper dermatitis is the rash usually does not involve the skin folds in irritant diaper dermatitis, but in candidal diaper dermatitis, the skin folds are typically involved.
Self-Care Guidelines
Keep the diaper open or off, when feasible, to allow drying of the skin.
Gently cleanse the diaper area with plain water or mild soap and water.
Be sure to change your baby's diapers regularly. Diapers should usually be changed hourly for newborns and every 3-4 hours for infants.
Apply barrier ointments such as zinc oxide paste (eg, Boudreaux's Butt Paste, Triple Paste, or Desitin) or petrolatum (eg, Vaseline) during diaper changes.
Once the baby is toilet trained, the diaper dermatitis will no longer develop.
Treatments
The medical professional can recommend topical antifungal therapy such as:
Nystatin cream.
Econazole cream.
Miconazole cream.
Clotrimazole cream.
Ciclopirox cream.
If the baby also has thrush, the medical professional will recommend specified treatment, such as oral nystatin.
Visit Urgency
See your baby's medical professional for evaluation if their diaper dermatitis does not improve with self-care measures or if you suspect the baby has diaper dermatitis infected with Candida yeast.
References
Bolognia J, Schaffer JV, Cerroni L. Dermatology. 4th ed. Philadelphia, PA: Elsevier; 2018.
James WD, Elston D, Treat JR, Rosenbach MA. Andrew's Diseases of the Skin. 13th ed. Philadelphia, PA: Elsevier; 2019.
Kang S, Amagai M, Bruckner AL, et al. Fitzpatrick's Dermatology. 9th ed. New York, NY: McGraw-Hill Education; 2019.
Paller A, Mancini A. Paller and Mancini: Hurwitz Clinical Pediatric Dermatology. 6th ed. St. Louis, MO: Elsevier; 2022.
Last modified on September 28th, 2023 at 9:21 pm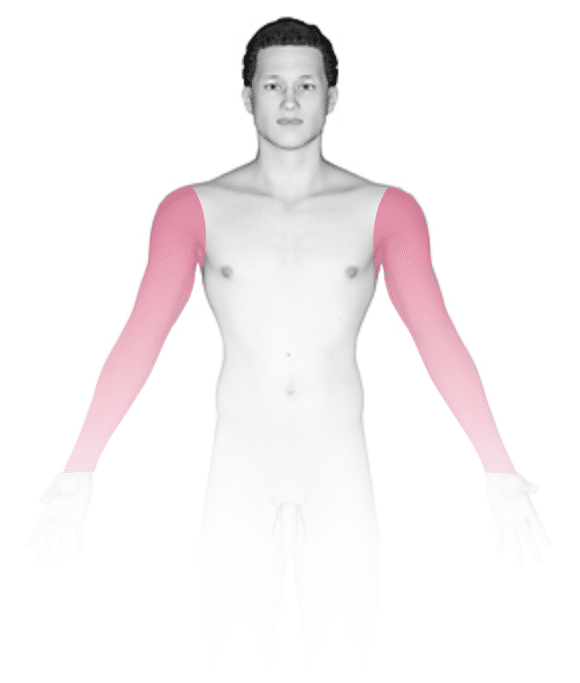 Not sure what to look for?
Try our new Rash and Skin Condition Finder