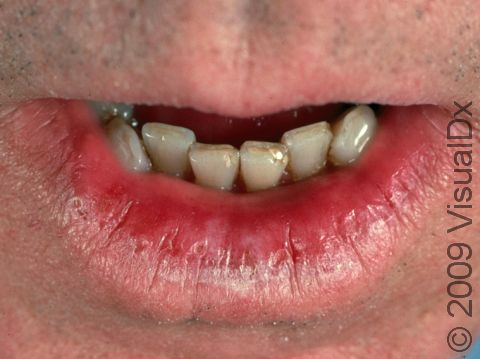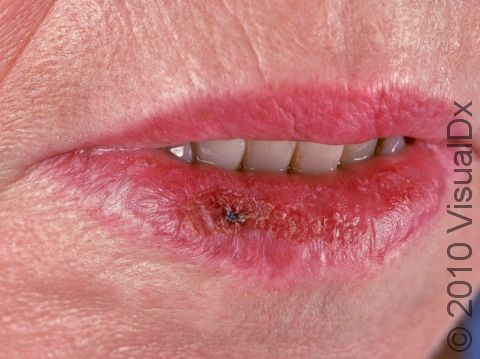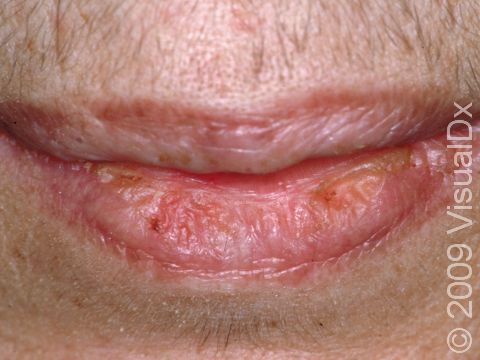 Images of Actinic Cheilitis (3)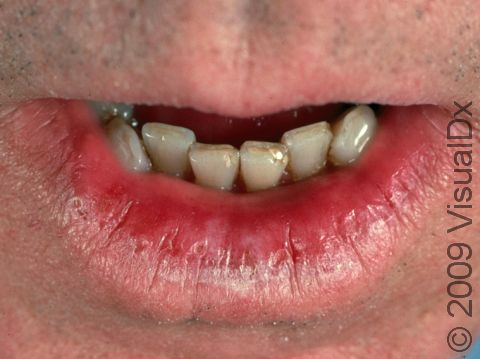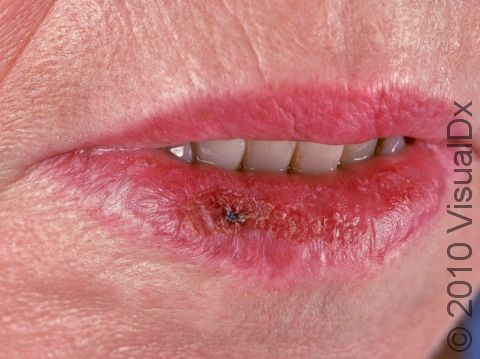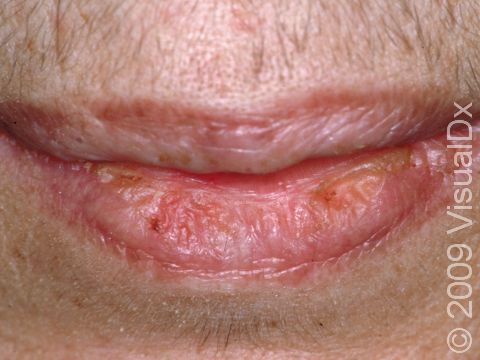 Actinic Cheilitis
Actinic cheilitis, sometimes known as "farmer's lip" or "sailor's lip," is a precancerous condition caused by chronic sun damage. The lower lip is most often affected. Individuals with actinic cheilitis often notice persistent dryness and cracking of the affected lip.
Squamous cell carcinoma, a type of skin cancer, develops in 10%-30% of cases of actinic cheilitis.
Who's At Risk?
Actinic cheilitis is significantly more common in men, the elderly, and in individuals with lighter skin colors.
Signs & Symptoms
Actinic cheilitis is located on the lips, most often the lower lip. Persistent whiteness, scaliness, and chapping are common. Erosions and fissures (cracks) may be present as well.
Self-Care Guidelines
Prevention is very important. Wearing sun-protective clothing (eg, wide-brimmed hats) and sunscreen-containing lip balms can help prevent actinic cheilitis.
Treatments
Topical therapy with a chemotherapeutic agent (fluorouracil) or a topical immunomodulator (imiquimod) may be prescribed by your medical professional.
Other treatments include laser, cryosurgery (freezing the affected skin), electrodessication (electric current to the affected skin), or application of an acid (trichloroacetic acid) to destroy the precancerous cells.
Visit Urgency
Seek the evaluation of a medical professional when there is persistent scaling of the lips. If a thick or raised area develops, a biopsy may be needed to rule out squamous cell carcinoma.
References
Bolognia J, Schaffer JV, Cerroni L. Dermatology. 4th ed. Philadelphia, PA: Elsevier; 2018.
James WD, Elston D, Treat JR, Rosenbach MA. Andrew's Diseases of the Skin. 13th ed. Philadelphia, PA: Elsevier; 2019.
Kang S, Amagai M, Bruckner AL, et al. Fitzpatrick's Dermatology. 9th ed. New York, NY: McGraw-Hill Education; 2019.
Last modified on July 18th, 2023 at 3:05 pm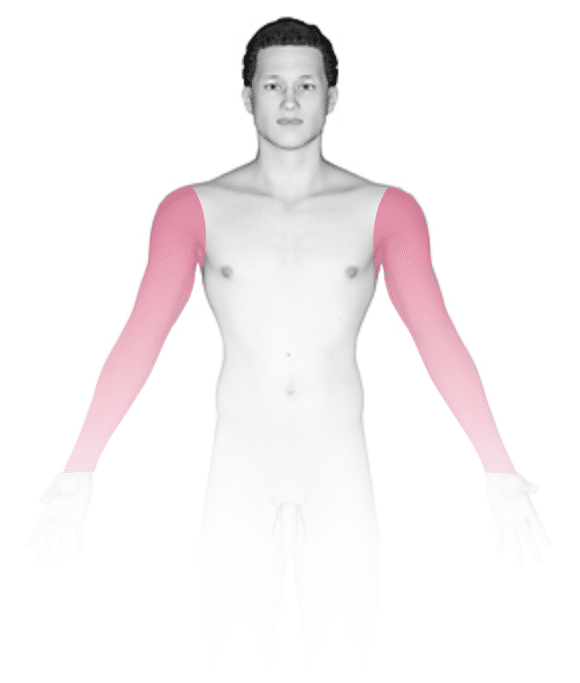 Not sure what to look for?
Try our new Rash and Skin Condition Finder